WV CHAPTER & WVSLA SET 2015 ALL STAR GAMES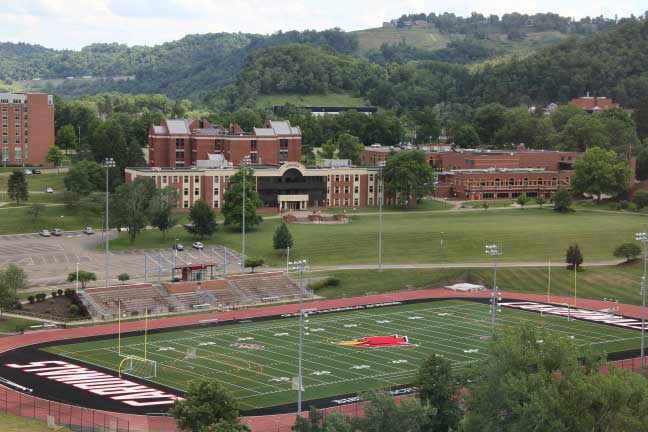 WHEELING - Nov. 18 - The WV Chapter of US Lacrosse and the WVSLA are happy to announce that Wheeling Jesuit University and WJU's Coach Dugan have agreed to again host the WVSLA All Star games on May. 30.
New this year will be the addition of an All Star Game for the girls. The girls will face off at 12 PM with the boys game to follow. Awards will be presented at the halftime of each game.
Coaching the teams will be the head coaches of the teams on the playoffs. The championship head coach will be head coach of one team, while the runners up head coach will lead the other team. Assistant coaches will be the head coaches of the losing teams in the brackets.
CHESWICK, PA - Nov. 14 - True Lacrosse will be hosting their 2nd Annual Holiday Madness, a 6v6 tourney on Tuesday, December 30 at the Pittsburgh Indoor Sports Arena (PISA). It will include 10 U15 teams and 10 U13 teams. Players Min. 13 & max. 18 - Starts at 8:00 AM - Ends by 5::00 PM - 6x6 goals - hybrid box game - 4 games 25 minutes long - PIAA officials.
Entry fee is $600.
Contact Dan Shea at 724-816-9029 (text only between 8:00_6:00) or dshea@truelacrosse.com
LINKS: TO REGISTER WITH TRUE LACROSSE - PISA - MAP
---
FAIRMONT - Nov. 4 - Fairmont Senior is looking to establish a High School Box Lacrosse League at the new National Guard Armory in Fairmont, WV.

Teams need to express interest ASAP as teams will be limited to 8 teams with unlimited team players (typical teams are 14-15). Two prospective teams are already in place. - More Info
---
What is Box Lacrosse and why does it improve your field lacrosse game:
---
more LAX in WV News FALL 2014 - SUMMER 2014 - SPRING 2014 - ARCHIVES
---
---