GIRLS COACH NEEDED!
BRIDGEPORT - Jan. 27 - The Harrison County girls team is in need of a coach. Due to circumstances beyond their control, the original coaches are unable to continue. They have almost 60 girls signed up from five high schools, Bridgeport, South Harrison, Lincoln, Liberty, and RCB. The girls have purchased their sticks & goggles and games have been scheduled.
The girls are excited about playing & eager to learn the sport, so they are trying to keep the momentum going and hope that someone will step up to help coach. It would be awful for the girls to just stop now.
If you are interested, please contact Amy Haberbosch at
haberboscha@yahoo.com
.
---
MORE WINTER LACROSSE
THURSDAY NIGHTS AT THE CHARLESTON YMCA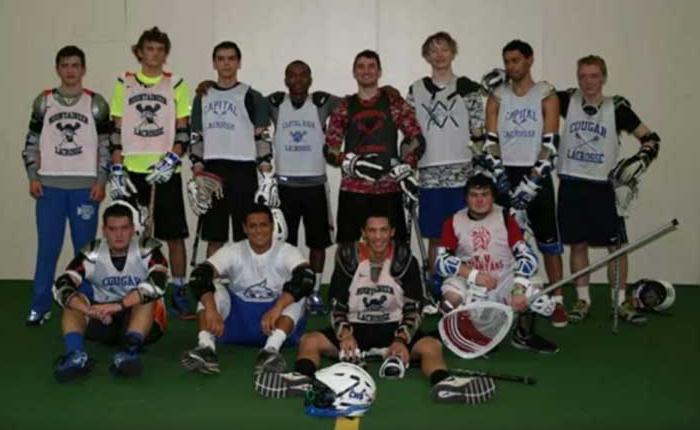 Members of the Capital, Saint Albans, & Hurricane lacrosse teams




Members of the Kanawha Valley & George Washington lacrosse teams


Members of the Kanawha Valley lacrosse team
---
COACHES WANTED!
VIENNA - Jan. 13 - Ohio Valley Youth Lacrosse (OVYL), will launch it's operation in the late spring with a clinic and a training program. They are looking for coaches with lacrosse experience to help introduce both boys and girls lacrosse to the Mid Ohio Valley (Williamstown, Parkersburg, Vienna, Mineral Wells, Marietta (Ohio).

OVYL will be offering a variety of part time paid positions that carry different levels of responsibility including General Managers, program directors, Head Coaches, Assistant Coaches and Clinicians. Pay is based on the level of experience and the level of responsibility of the position. All positions will be required to attend a leadership program and coaching clinic.

Interested Candidates should send resume which includes all lacrosse playing and coaching experience and any leadership experience as well and a list of three references to OVYlacrosse@gmail.com.
---
WINTER LACROSSE AT SOUTHPOINTE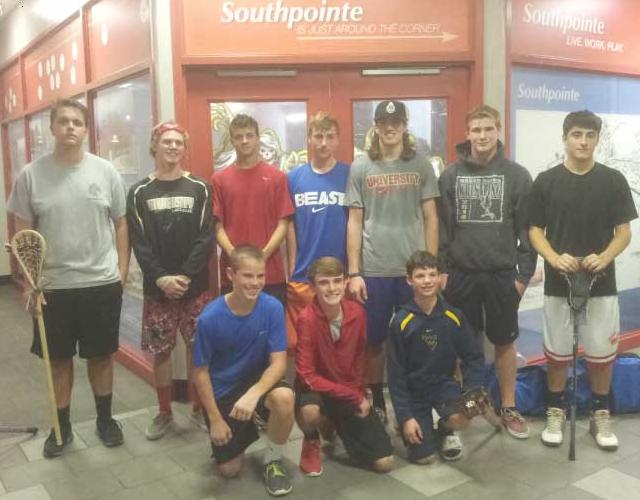 Members of the Morgantown and University teams combined to play box lacrosse
at the Iceoplex in Canonsburg, Pa. winning a majority of their games.
---
more LAX in WV News - SPRING 2015 - FALL 2014 - SUMMER 2014 - ARCHIVES
---
---